Dear Friend,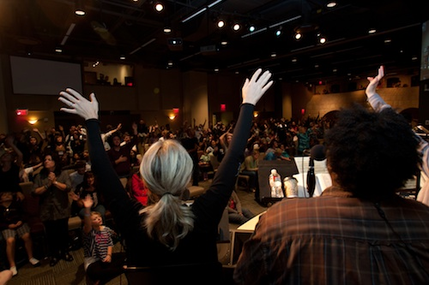 Since the first Continental Congress called for a National Day of Prayer in 1775, the people of the United States have stood firm on the truth that prayer is crucial to our nation's wellbeing. Next Thursday, May 3rd, we will once again assemble in unity with our countrymen to encounter God and lift our nation to the Lord.
Starting at 7:30 AM, people of God from multiple denominations and spheres of life will gather at the Jericho Center in Colorado Springs for one purpose-prayer. Joined by Congressman Doug Lamborn, Every Home for Christ President Dick Eastman, and other special guests, we will earnestly pray on behalf of our nation. With focused times of prayer for education, government, business, family, and more, we will make known our requests to God.
Our God hears, so let's lift our voices to Him. Our God responds, so let's pray. Let's stand together in unity, asking Him to move in this nation. Let's be that shining city on a hill.
We hope to see you here next Thursday for the National Day of Prayer!

Psalm 88:1 "O LORD, God of my salvation, I have cried out day and night before You."